Cloud Banking Powered by nCino IQ (nIQ)
Through nIQ , nCino leverages AI, ML and analytics to deliver intelligent automation, data-driven insights, and industry benchmarks. By operationalizing data with nIQ, FIs can accelerate growth, improve efficiency, and deliver unique customer experiences.

The AI Revolution
AI is reshaping the banking landscape, introducing transformative technologies that simplify processes and enhance customer experiences. As the leader in cloud banking, nCino remains committed to spearheading industry innovation, and providing guidance and resources to help our partners seamlessly navigate a complex landscape.
Embracing the Power of Intelligent Automation
Improve accuracy and productivity

Expedite decisions and revenue growth

Automate routine tasks

Improve employee satisfaction

Exceed client expectations

Streamline processes and improve efficiency

Uncover Data-Driven Insights
Leverage your FI's data for strategic decisions

Discover powerful insights

Empower your employees

Improve agility

Identify, understand, and manage risk effectively

Improve Performance with Industry Benchmarks
Identify growth areas and boost performance

Utilize comprehensive data and analysis

Assess market position, identify trends, and develop key strategies

Identify operational improvements

Increase profitability and maximize return on investment


A Trusted Partner
nCino provides financial institutions with innovative technology that helps them meet the challenges of today and tomorrow, including predictive AI applications like Commercial Pricing and Profitability and Automated Spreading. As a trusted partner, nCino continues to develop solutions powered by nIQ that help financial institutions integrate predictive and generative AI capabilities when and where it matters most, across the banking lifecycle.
Discover Solutions Powered By nIQ
Automated Spreading
Commercial Pricing & Profitability
Portfolio Analytics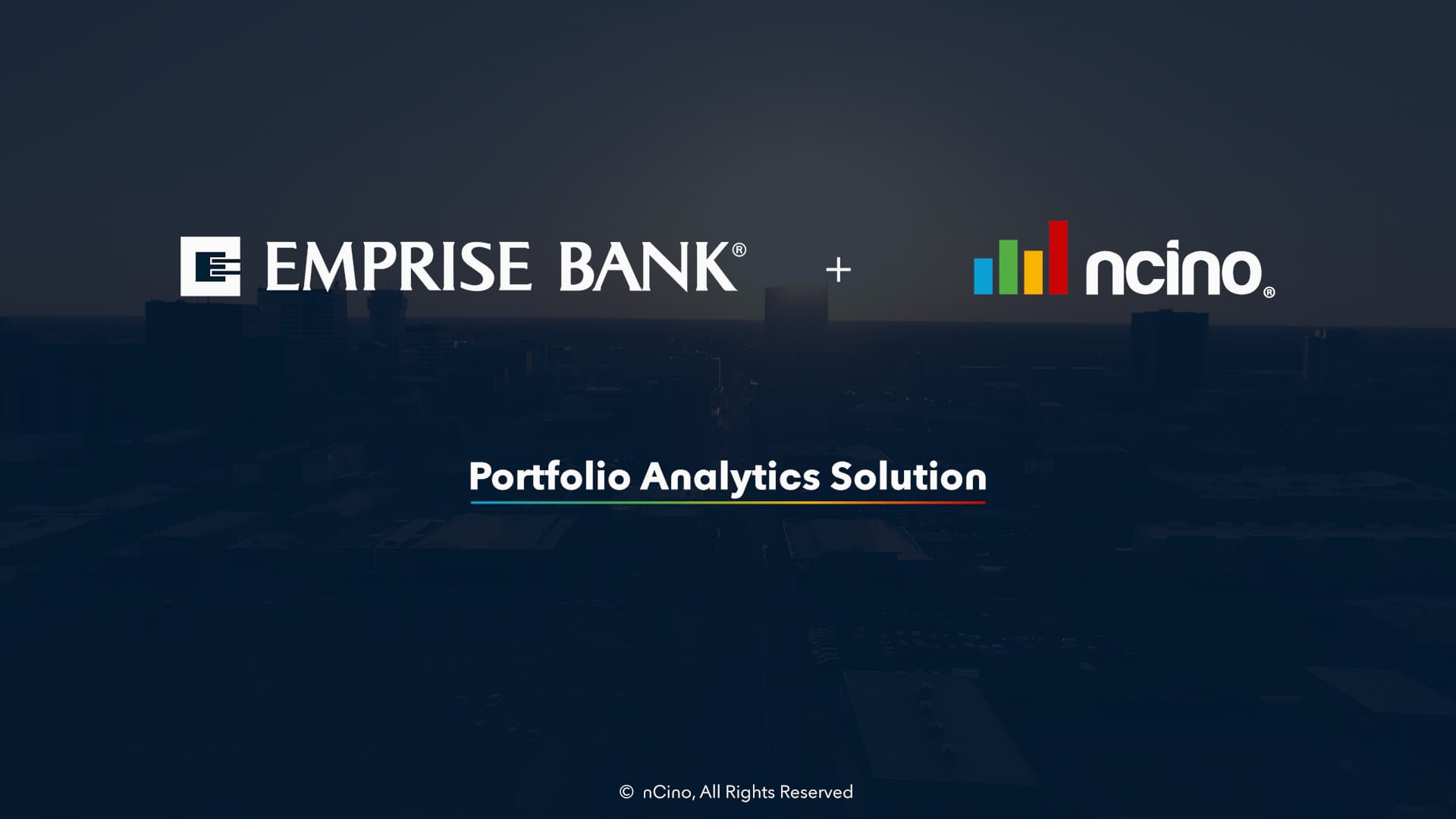 See a Demo
See nCino in action and learn how the pioneer in cloud banking can help transform your financial institution.