Modern Banking Technology for Performance and Success 
Make the leap and take the lead with a banking platform that harnesses the future of financial services.
Accelerate Your Modernization Journey with nCino
As an industry, we've left the closed era behind and entered a dynamic open era, focused on driving efficiency, enhancing decision-making, and ultimately connecting everything. Experience, Intelligence, and Automation shape this new era, creating a future where digital transformation is critical and the customer is at the center of your institution.

Faster Time-to-Market: Increase agility by quickly responding to market changes and offer your customers innovative services and experiences. 


Enhanced Collaboration & Communication: Centralize data on a secure, single platform to increase transparency and collaboration across your institution and easily leverage customer data across lines of business.  


Digital Experience: Deliver personalized, fast, and intuitive customer experiences at any time and in any place through digital channels.  


Intelligence & Insights Leverage the power of artificial intelligence (AI) to strategically scale data-driven insights across your organization, leading to richer client interactions, deeper connections, and improved operations and growth. 


Scalable Infrastructure: Connect and embed your services and build an ecosystem of trusted partners to deliver best-in-class service to your customers.  
WaFd Bank Case Study
Discover how cloud-based technology enabled WaFd Bank to improve the customer experience, drive an increase in loan volume and quickly pivot to serve new customers during the COVID-19 pandemic.
Download the WaFd Case Study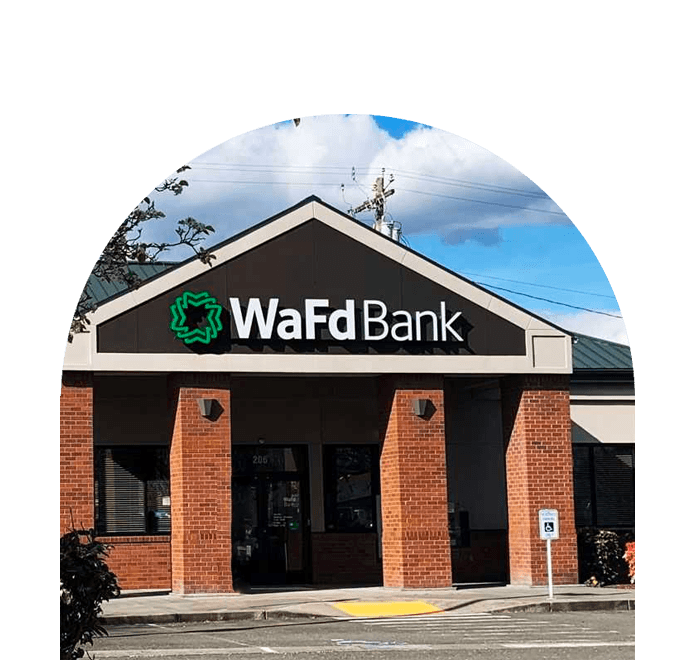 Partner with the Pioneer in Cloud Banking 
nCino's single cloud banking platform is your tool for the future and has a proven track record for innovating and transforming financial institutions.
Discover Our Platform
Single Cloud Banking Platform
Hundreds of years of collective banking experience
Built-in Intelligence and Data
Create distinctive experiences for your employees and customers
"Our clients expect to be able to do almost everything digitally, so we're ready to deliver on that. We believe nCino is going to help propel our digital evolution and enable us to continue to grow that market."
Selena Suggs
VP of Project Management, Bank Independent
Experience-Driven
Automation and Intelligence 
Embrace the power of digital and mobile-enabled experiences to keep both customers and employees at the center of everything you do.
Discover Personalized Lending
See Personalization in Action
Unlock the Power of
Intelligent Decision-Making 
Activate data in moments that matter to provide actionable insights and intelligently transform your institution.
Explore Automation with nCino

This has led to much more in terms of innovation, across our data, our analytics, and our reporting. With nCino, we are collaborating and innovating to drive changes in the Modern Bank business model.
Geoff Cavey
Chief Operating Officer, Modern Bank
I am a
looking for information
See a Demo
See nCino in action and learn how the pioneer in cloud banking can help transform your financial institution.