nCino is committed to building a sustainable company by creating value for our customers and stakeholders, promoting equality and equity, protecting our customers' data and privacy, and reducing our impact on the environment.
Do the
Right Thing.
At nCino, we're not just building software. We're building a community. Our goal is for all employees to feel a sense of purpose and belonging by recruiting diverse talent, encouraging professional and leadership development, offering mentorship opportunities, and giving back to organizations that align with our values.
Six Core Values
Have Fun, Make Someone's Day, Bring Your A-Game, Do the Right Thing, Respect Each Other, and Be a Winner form the foundation of nCino's culture.
Diversity, Equity, & Inclusion Council
$800,000
donated to 50 different non-profits globally in 2022
2,400 hours
nCino employees used their paid volunteer days to spend over 2,400 hours giving back to non-profit organizations in 2022.
Six
Employee Resource Groups (ERGs) active around the globe, matched with executive sponsors.
It's great to be a part of a company that understands the importance of diversity and the benefits of ERGs and honors those spaces with opportunities to come together and connect with one another.
Charlon Turner Everett
Employee Relations Specialist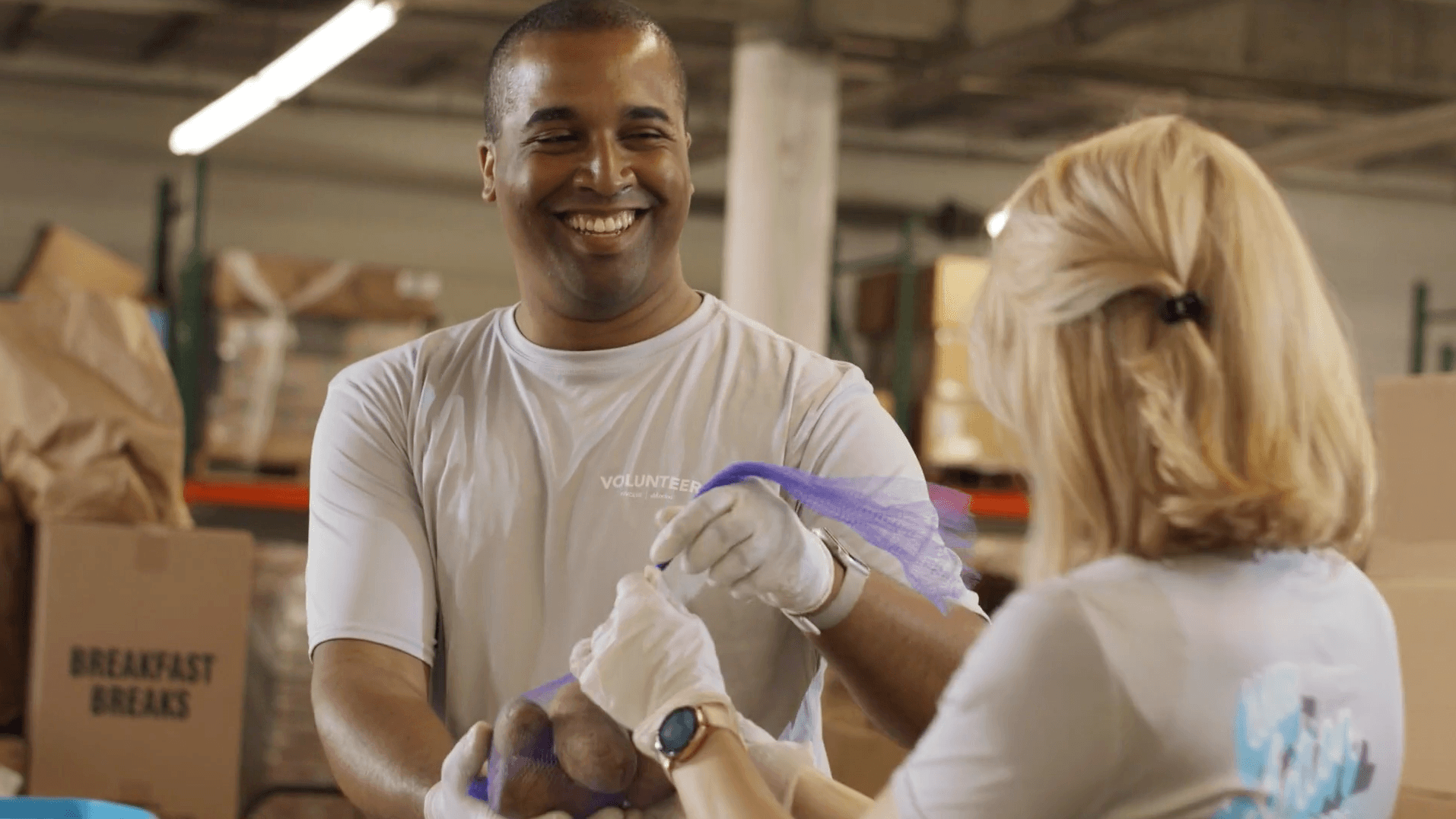 nVolve
Our employee-led and company-supported volunteer and community service organization, nVolve, coordinates numerous volunteer events throughout the year designed to showcase nCino's culture, foster teamwork, and collaboration and give back to our local communities. All employees annually receive two paid days off to volunteer and $100 in donation matching.

nCino is committed to building long-term partnerships to improve the communities where we live. We partnered with the City of Wilmington and the Wilmington Hammerheads Youth Soccer Club to fund the nCino Sports Park, a cutting-edge soccer facility for the community. We also worked with the Food Bank of Central & Eastern NC to develop the nCino Hunger Solutions Center to help end hunger in eastern North Carolina.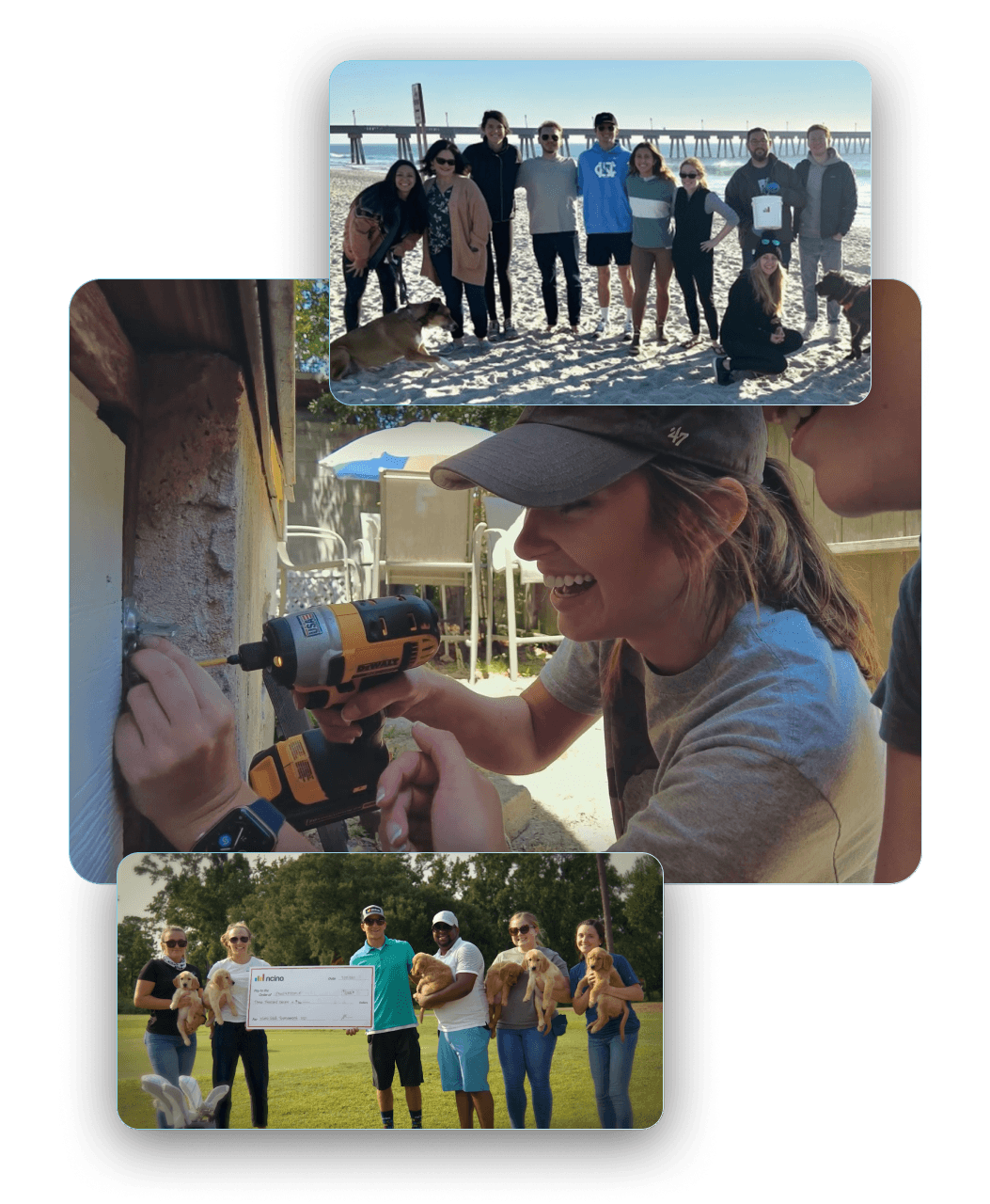 Bitty & Beau's Coffee
In 2022, we opened a Bitty & Beau's Coffee in our Wilmington headquarters. Bitty & Beau's opened their first location in Wilmington in 2016 with the goal of being an empowering workplace for individuals with intellectual and developmental disabilities.

We love Bitty & Beau's not only because they have great coffee, but also because of their mission to help people with disabilities become more valued and respected in their communities.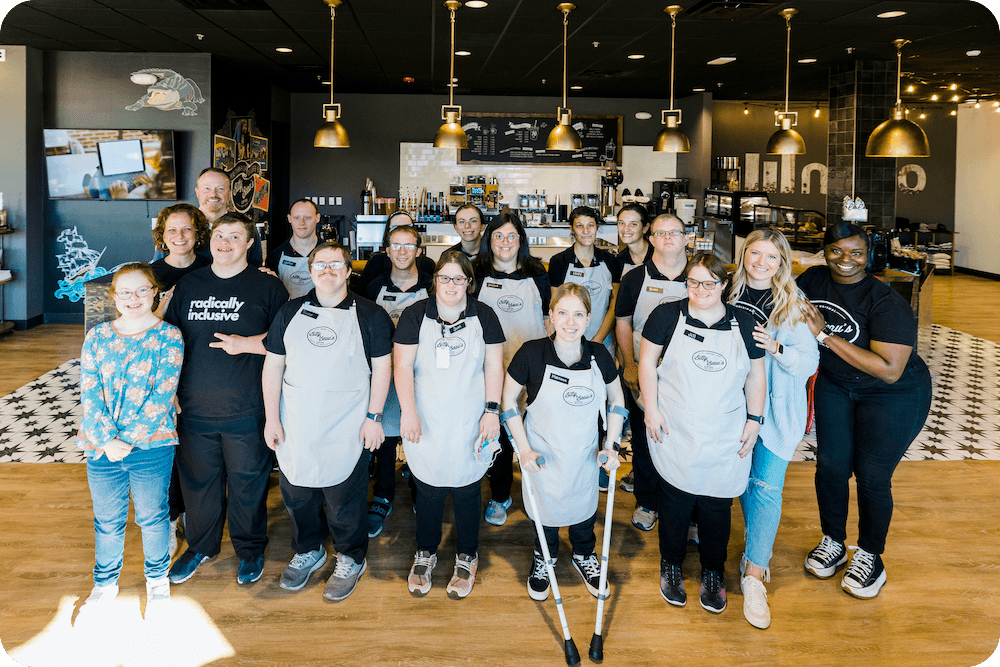 Diversity, Equity, and Inclusion
At nCino, our six core values—Have Fun, Make Someone's Day, Bring Your A-Game, Do the Right Thing, Respect Each Other, and Be a Winner—are the foundation of our culture. Culture is our differentiator; our success as the worldwide leader in cloud banking depends in large part on the people who work here.

nCino is a global company whose employees represent a wide variety of identities across race, ethnicity, gender, sexual orientation, ability and disability, class, immigration status, and so much more. We know diverse identities, experiences, and perspectives make for stronger teams and that we can't realize our full strength as an organization unless we acknowledge, respect, empathize with, and appreciate our differences.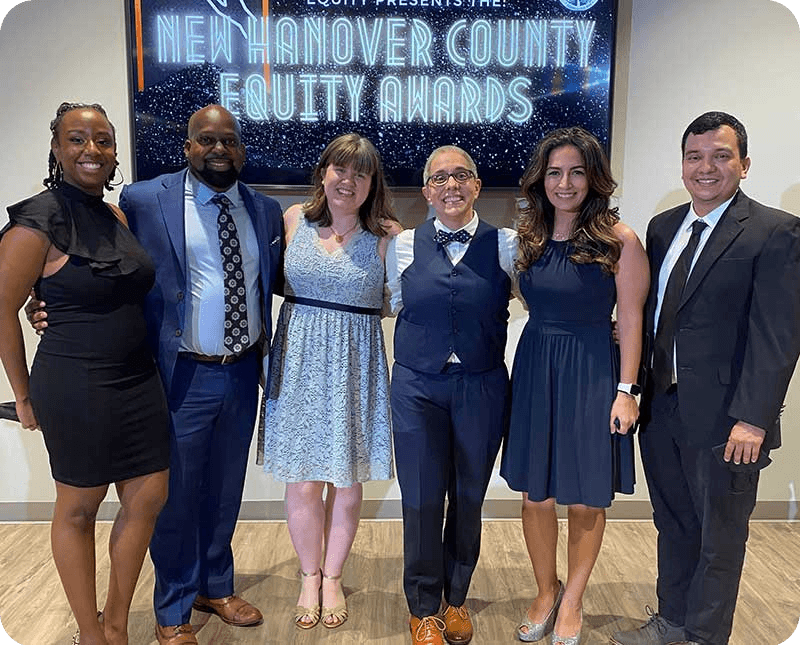 nCino's DE&I Council
nCino's DE&I Council came together in 2020 as a sounding board and advisory group for our leaders. Today, this amazing group of individuals continue to work closely with senior leaders—ensuring alignment with business strategy, providing input and oversight of diversity and inclusion efforts, and promoting company-wide involvement and awareness.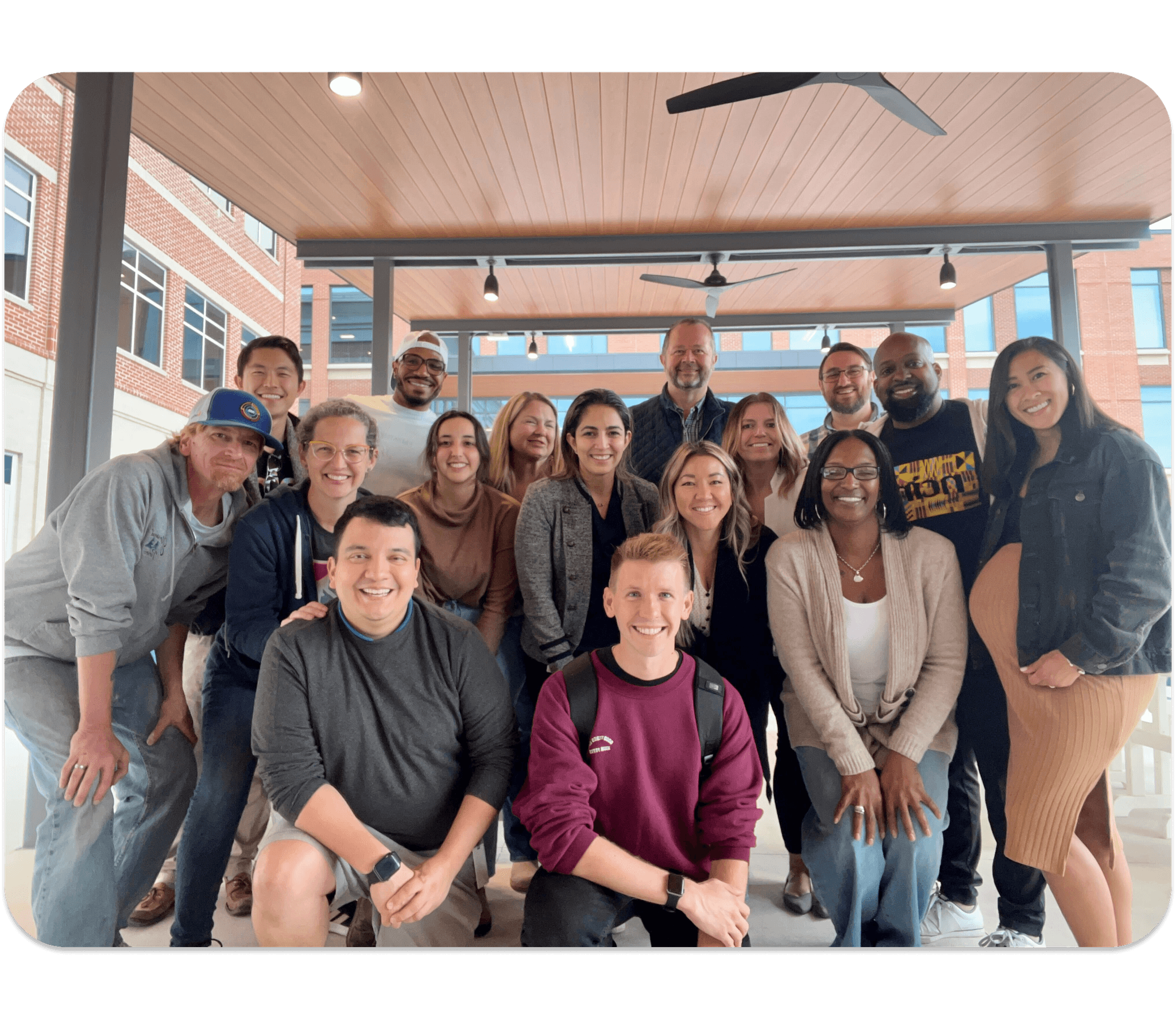 Meet nCino's Employee Resource Groups
nCino is home to six Employee Resource Groups (ERGs), which are organic, employee-led groups with a focus on building community and belonging among employees and providing resources to the broader nCino community. These groups also focus on recruiting diverse talent, professional and leadership development, mentoring, and community outreach. Each ERG includes executive sponsorship and a connection to the Diversity, Equity, and Inclusion Council.