Empower Employees and Delight Customers on a Single Platform
Financial institutions must address the needs of a diverse range of customers, from first-time home buyers to financially savvy college students to established enterprises. That's where automation and augmentation come in.
Delight Your Customers.
Automation replaces time-consuming, manual processes and enables fast, seamless workflows and low-touch interactions, allowing employees to better serve their customers and empowering customers to self-serve when appropriate.
Intuitive workflows, decisioning tools, and AI ensure all parties are engaged in the right task at the right time

Fast, online experiences increase time-to-yes and time-to-money

Touchless and low-touch processes increase process efficiency and create greater employee and customer satisfaction

Supercharge Your Employees
Augmentation, which goes hand-in-hand with automation, provides FIs with true differentiation through enhanced, personalized interactions in an increasingly digital world. The result: employees can step confidently into the trusted advisor role that customers expect with powerful tools and insights at their fingertips.
"We believe people drive banking decisions, but technology enables them."
Lisa Frazier
Chief Operating Officer, Judo Bank
Employees show up as supercharged advisors, asking the right questions to drive timely, accurate, and competitive decisions.
From quick transactions to complex deals, nCino's technology scales and flexes to accommodate customer channel preferences and experiences.
"The Doc Man functionality has allowed us to eliminate, for the retail channel, the electronic management tool we were previously using."
Dustin DeBusk
Head of Credit Management, American AgCredit
Discover Automation & Augmentation Solutions
Automation, Augmentation, and Digital Relationship Banking
With nCino, employees can dial up or down the levels of automation to drive the right process for each customer in the moments that matter most and provide the workflow and processes they demand, ultimately driving relationship profitability and customer satisfaction.  
The nCino experience incorporates degrees of automation to maximize speed and efficiency while enhancing high-tech touch via augmentation to supercharge your employees and their relationships.  
Allows financial institutions to effectively serve customers as they grow their portfolio

Increases lifetime customer value for the financial institution

Provides a seamless, connected service across all channels and decision points of the customer journey, employing the right level of interaction at the right time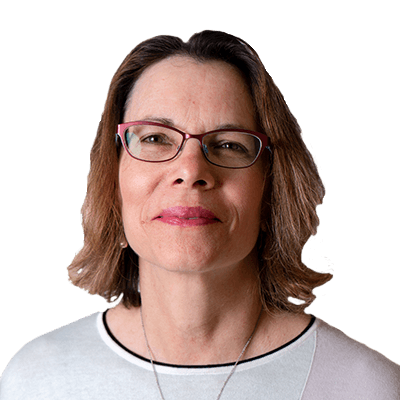 nCino has built a platform that can deliver high-tech touch, maximizing process digitization while optimizing employee and customer time.
Alenka Grealish
Principal Analyst, Celent
See a Demo
See nCino in action and learn how the pioneer in cloud banking can help transform your financial institution.